​How can one truly be their own person with so much emphasis being put on fitting the status quo? B

eing darker, the tallest, tattooed,

and not to mention being the only one with a 'Johnson' gives new meaning to the phrase sticking out like a sore thumb. Living with one crazy woman is madness, living with three........shit, its hell on earth.

In this day and age, you'd expect some people to understand that times have changed FOR THE BETTER, nope, think twice, under this roof, what I can't understand most new age things are allowed but there's some warped thought process going on that has me trapped

in a generation straight jacket.

Tell me, how do I win? How do I fight a losing battle? One thing comes to mind, hell hath no fury like a woman's scorn. Isn't my happiness important, regardless of what it is that makes me happy? I should be able to make decisions in my own life, nothing like going for a loan or having a child, the stupid things someone my age should be able to enjoy. My life is built on contradictions and redundancies, right from HQ. Left with, 'it's not going to change, so get used t it" every single time. It's not like those parents you know you can't speak to rationally and they can't understand you; you can easily have intelligent and meaningful conversation with adults that text in shorthand and know how to correctly use a hashtag. So why is their means of parenting still so ancient?. I answer, it's all based on what is convenient to them, followed by, you'll understand once you have your own children.

Worst part? Being alone is my worst fear. So being around them drives me crazy most of the time, but being alone, especially in my own home is worse.

..............................to be continued, battling a sleeping pill and it's kicking my ass, thanks for reading.

Signed,

​The Black Sheep.

Author's Message

If you're thin skinned, this isn't for you. I'm here to vent in a world that doesn't seem to get me.
Powered by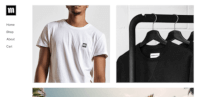 Create your own unique website with customizable templates.